Say hi to Lunchrrrrr – the app that lets you find great restaurants nearby. Just open the app and it presents you with the best place to grab a lunch, dinner or snack.
Lunchrrrrr behaves just like some other dating apps, but for people and restaurants!. Swipe left for the next thing, and right to see more information about any place you find interesting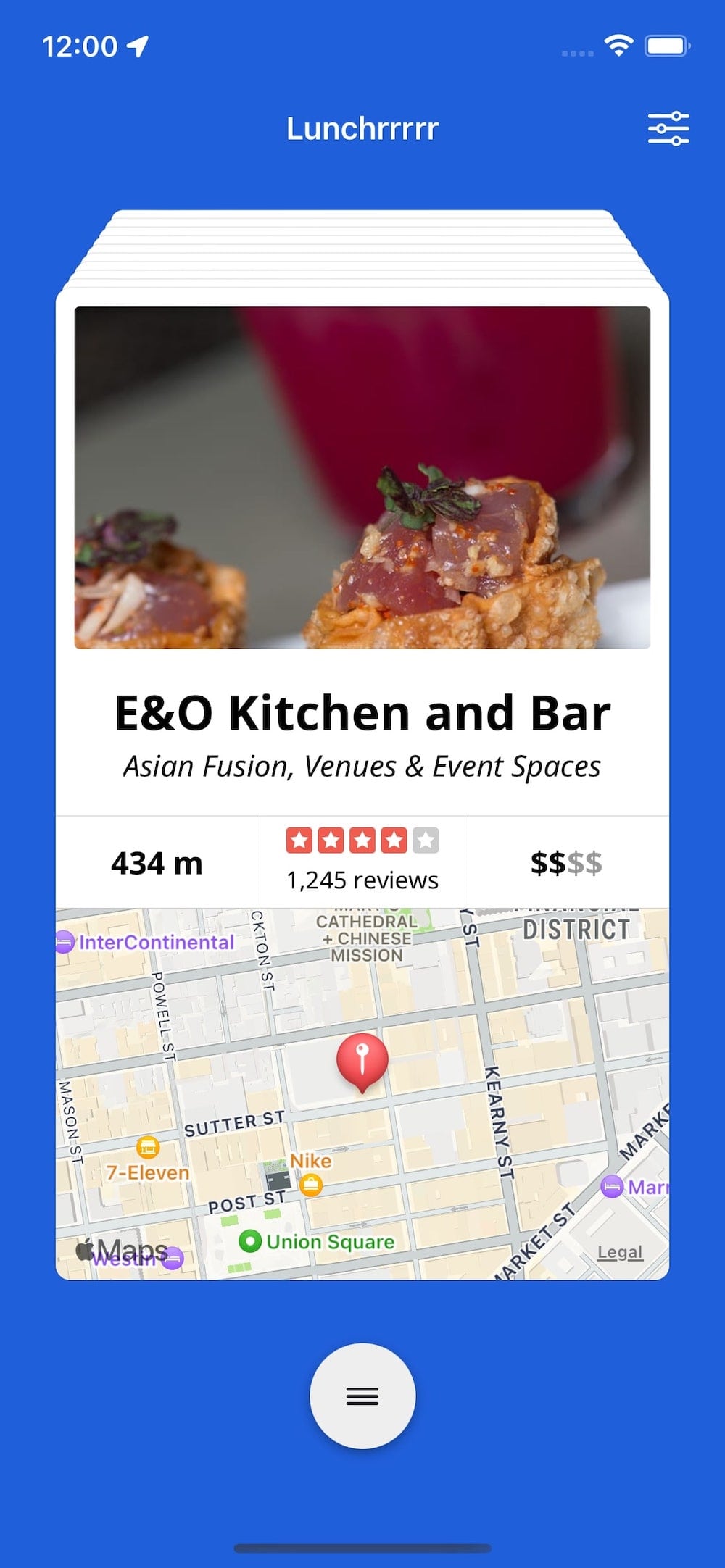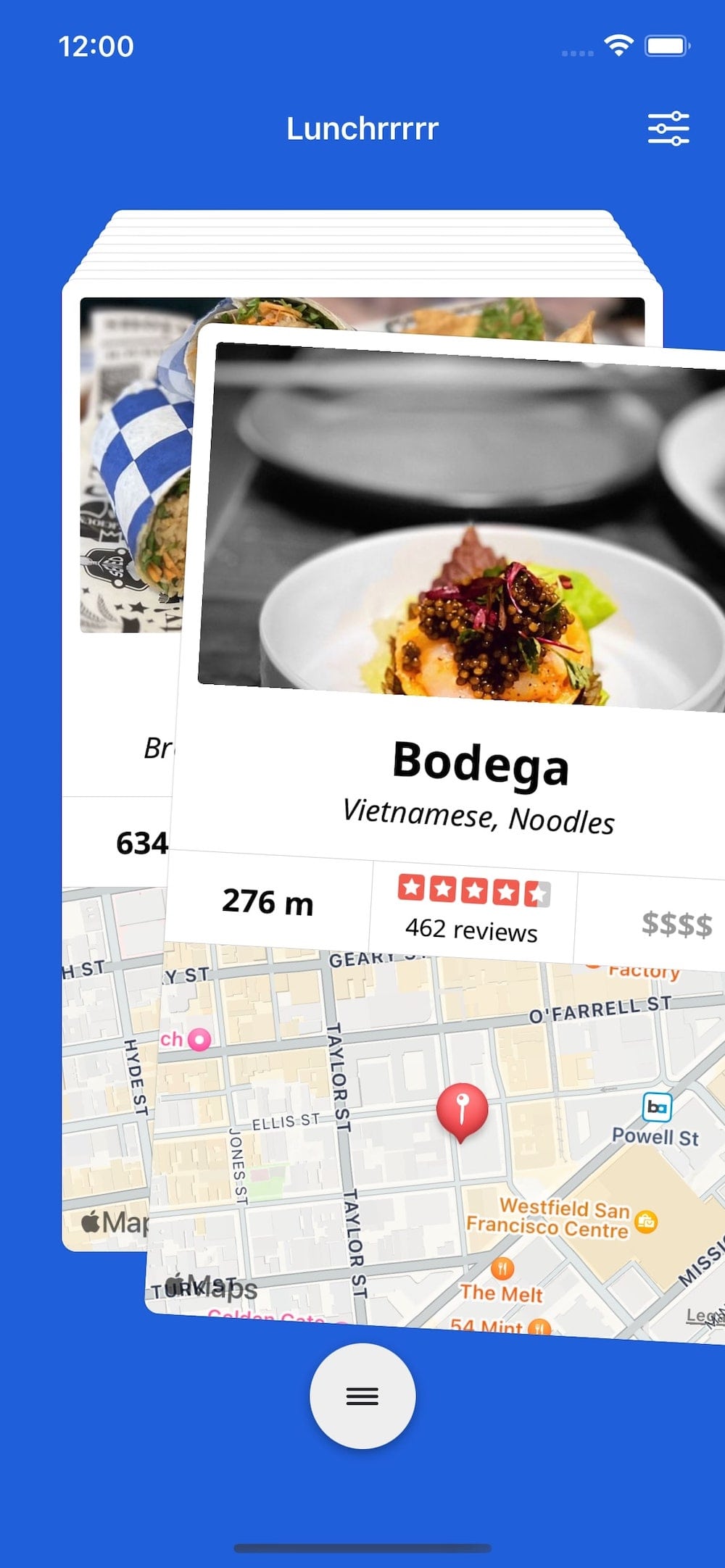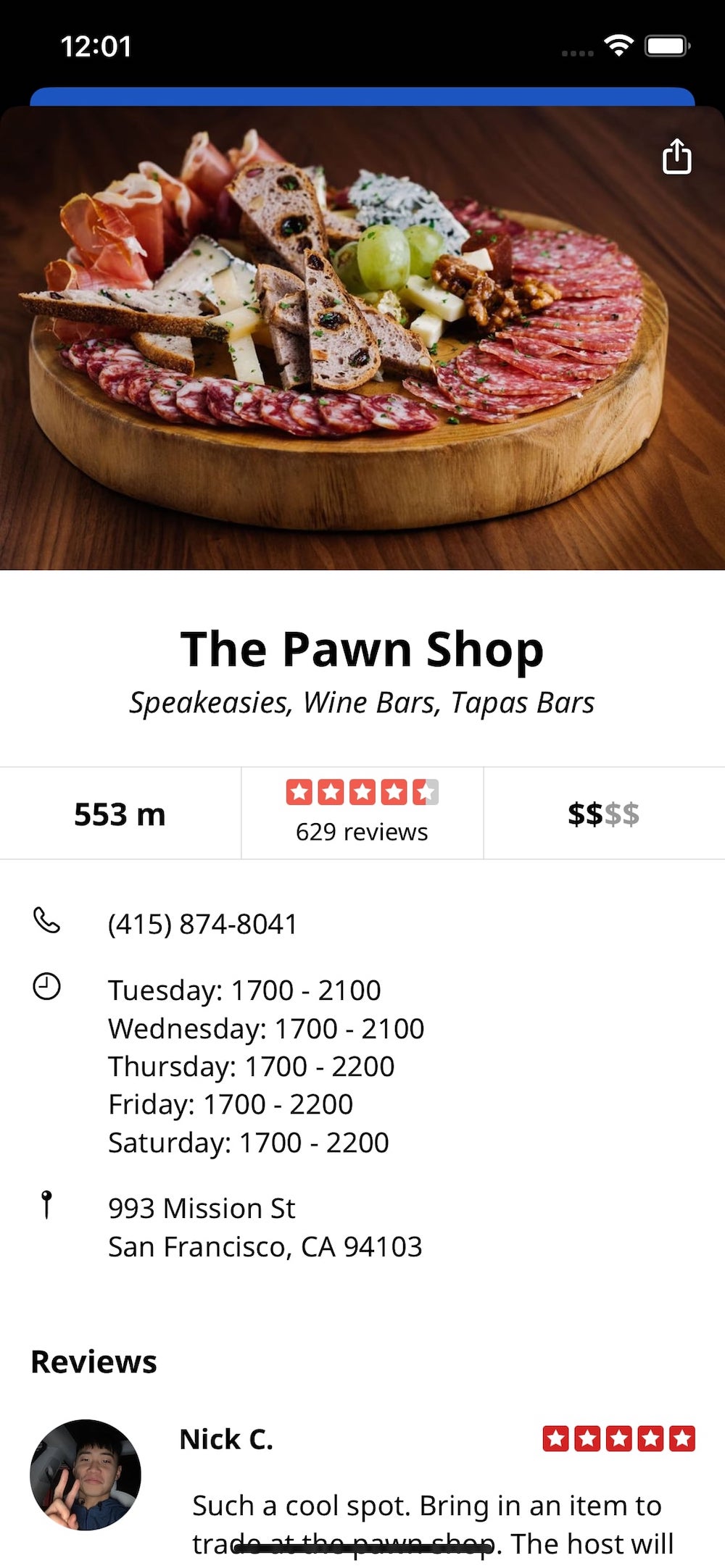 Lunchrrrrr was created with Swift and SwiftUI and supports iOS 16 on iPhone and iPad. It's free to use and was created as a fun side project.
For information on how the app collects data (it doesn't), please see the privacy policy document.